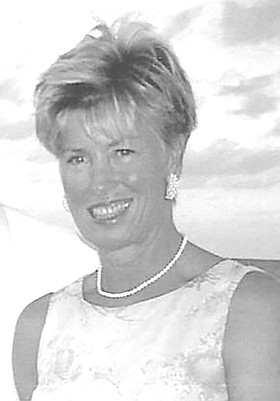 Inge Fliniaux
unknown - unknown
Memorial Service for Inge Fliniaux, 81
of Denmark, Paris, France and Nassau, passed
peacefully away on Monday, 3rd December, 2018 at The Madson Clinic in Paris, France, will be held at St. Anne's
Anglican Church, Fox Hill, Nassau, on Saturday, 12th January, 2019 at 3:00 p.m.
Reverend Father Hugh Barlett Jr. and Archdeacon Keith N. Cartwright will officiate.
Inge was predeceased by her parents Svend Aage and Ruth Anderson and her sister Liz Christiansen. Left
behind to cherish her memories are her "Bahamian
husband" Samuel Knowles; Nephews: Ole Christiansen (wife Randy); Grand niece: Cecilie Christiansen and Torben Christiansen (wife Reggae).
Special thanks to Kevin and Carolyn Cartwright and the staff of Highbourne Cay and to all the boating families at
"Bar 20" the breakfast Club and families at V.G.
Restaurant and all the Girl's.
Andrew Rahming for his years of dedicated service and friendship.
Jeff Albury and the Palmdale Golf Club members and their families.
To the Knowles family that she loved so much and their wonderful cousins.