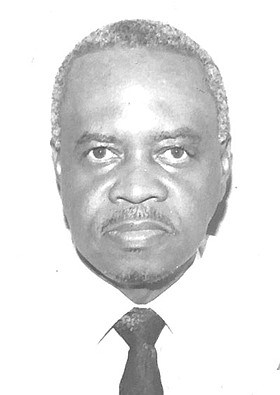 JAMES "SKINNY" KIRKWOOD NAIRN III
unknown - unknown
MR. JAMES KIRKWOOD NAIRN III affectionately called "SKINNY" age 73 years of #4 Thompson Drive, Fox Hill, South passed at Pat's Senior Citizens Home and Day Care Centre on Tuesday, January 8th, 2019.
He is survived by his Wife: Sharon Nairn; Daughters: Dr. Calpurnia Fernander, Dr. Cordelia Nairn and Chona Nairn; Grandchildren: Caleb and De'Lyn Fernander; Son-in-law: Bishop Delton Fernander; Three Nieces; Four Nephews and other relatives and friends.
Arrangements for the funeral service are being finalized and details will be announced at a future date.