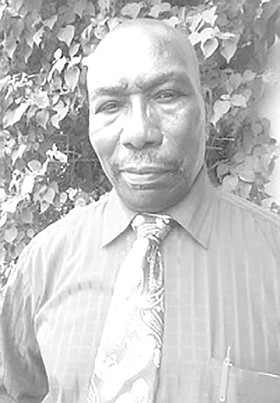 Dieudonne Eugene
unknown - unknown
Funeral Notice For:
Dieudonne Eugene
Age: 74 years old
A resident of Taylor Street, Nassau Bahamas and formerly of Port-de-Paix, Haiti will be held on Sunday July 7th, 2019 Calvary Haitian Baptist Church, West Avenue @ 2:00 p.m. Officiating Rev. Dr. Henri Cher-Aime. Interment in Old Trail Cemetery, Old Trail Road, Nassau, Bahamas
Loving and cherished memories are held by: Wife: Ordelia Francois Eugene; Son: Job Eugene; Daughter-in-law: Clara Eugene; Granddaughters: Rosebertha Nathanel, Esther & Sarah Eugene; Adopted children: Jeff, Jessica, Chelanka, Jespere, Sheneka Charles and Senika Munroe; Nieces: Lavania Beljour, Mrs. Samuel Fertil; Cousins: Viviane, Mr & Mrs. Luceus Eugene, Mrs. Henry Cher-Aime & Elmicia Eugene; Friends: Henry Joseph, Gary Francis, Magarette, Nova; Special thanks to K.S. Moses Family, Rev. Dr. Henry Cher-Aime, Calvary Haitian Church Members, Man Bowe & Man John Charles.
We appreciated all of you. God bless you!
Relatives and friends may pay their respects at the church on Sunday from 1:00 p.m. until service time.