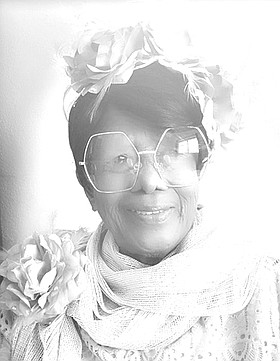 Evangelist Thelma Tamar O-Shanna Symonette
unknown - unknown
Evangelist Thelma Tamar O-Shanna Symonette age 80 of Sun Shine park, died at The Princess Margaret Hospital on Thursday, July 4th, 2019.
She is survived by her Children: Micheal Symonette, Theresa Symonette-Forbes, Stephanie Symonette – Goodman, Stephen, Orset, Garvin and Francina Symonette and Alvin Symonette-Coooper; Grandchildren: Shance Bain, Latoya Symonette, Chakeem,Deangelo and Thekeo Forbes, Latash, Courtney, Stevano and Sergerio Symonette, Alicia, Racheal and Delton Cooper; Great-grandchildren: Stanesha, Shavon and Ania, Jessiah Taylor, Zion Missick, Jamaz Forbes Deanna Forbes; Sisters: Braneva Penn and Ruth Charlton; Sons-in-law: Ashton Goodman and Rupert Cooper; Daughter-in-law: Jennymae Symonette, Brothers-in-law: Vincent Charlton, Joseph Symonette and John Symonette; Sister-in-law: Jackie Symonette; Numerous Nieces and Nephews and a host of other relatives and friends and many others too numerous to mention.
Funeral arrangements will be announced at a later date.