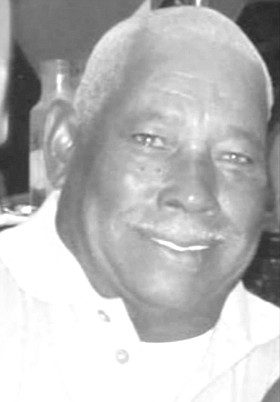 BASIL SANDS
unknown - unknown
BASIL SANDS, 74
of Rock Sound, died on 21st May, 2019. Service will be held at St. Luke's Anglican Church, Rock Sound on 8th June, 2019, at 10:00 a.m. Officiating will be Rev. Chitan Thompson. Assisted by Other Ministers of Religion. Interment will follow in Rock Sound Public Cemetery.
He is survived by his Sons: Harley Sands, Elvis Sands, Edward Sands Sr., Rebourne Sr., Anthony Jr. and Reonardo Leary and Quentin Maynard; Daughters: Valeria, Cheryl, Anastacia and Denise Sands, Tara Morley, Dancia Rolle and Danielle Maynard; Stepchildren: Keano Smith, Audrianna and Renaldo Smith; Daughter-in-law: Juaniko Sands; Sons-in-law: Tracey Morley and Lavaugh Rolle; Grand daughters: Richea, Waydeisha, Hayley Sands, Jaliyah Hepburn, Trashontae, Charma and T'Coya Morley, Patrinique Adderly, Laquenta and Quentinique Maynard and Reanne Leary; Grandsons: Jayden Gibson, Jaylen Rolle, Harley Jr., Elvis and Edward Jr. Sands, Tyreke, Tyler and Rebourne Leary, Darrentheo Johnson, Atario, Charles and Peyton Maynard, Jarhyss Seymour; Sisters: Inez, Dorothy, Dianne and Joan Sands; Brothers: Arthur, Philip, Godfrey and Jerry Sands; Adopted brother: George Fernander; Sisters-in-law: Bertha Mae Maynard, Dana and Karen Sands and Zina Smith.
Viewing is Friday 10am to 5pm at Freedom Memorial Center in Rock Sound in the Hope Room. Interment, Rock Sound Public Cemetery.