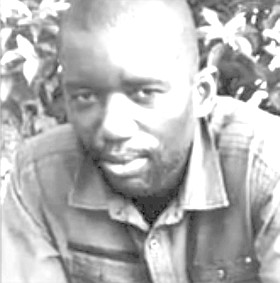 Alex Saintil
unknown - unknown
Funeral Notice for:
Alex Saintil
Age: 39 years old

A resident of Treasure Cay, Abaco and formerly of Anse-a-Machette. La Tortue Haiti will be held on Saturday March 16th, 2019 at 10:00 a.m. at Gospel Assembly Church, Minnie Street and Balfour Avenue Nassau. Officiating is Pastor Celiner St. Louis assisted by other Ministers of the Gospel. Interment in Southern Cemetery, Spikenard Road, Nassau.

Survivors are Mother: Ermicilia Joseph; Grandmother: Christianie Chamantine Cilveste; Brothers: Dieubon, Roniel and Ce'nel Saintil; Sisters: Louisana Alinsca, Louinise Louidor and Ilfranard Saintil; Daughters: Medianie Phedey, Melitha Pejiste, Lovensca , Emaniela, Daniela and Dae'llia Saintil; Uncles: Ne'emy Joseph, Jean Fe'de' Frederick and Lima Saintil; Aunts: Ce'sil and Cilia Sanitil, Nephews: Marc Phenel Colas, Jetly Davilma and Louis Claude Alex; Nieces: Stachard Saintil, Lendjina Basil and Babara Augustin; Cousins: Elie Joseph, Philipe Saintil, Julien Anestin, Kenson Saintil and Wilson Timolien; Other relatives and friends.
Relative and friends may pay their last respects on Friday March 15th, 2019 at Rest On Funeral Chapel from 1:00 p.m. to 5:00 p.m. Mount Royal Avenue and Kenwood Street. Saturday at the church from 9:30 a.m. until service time.