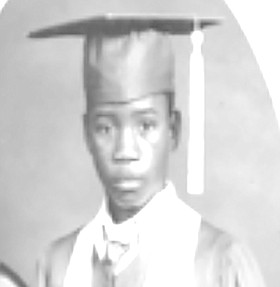 Bennedhy Joseph
unknown - unknown
Funeral Notice For:
Bennedhy Joseph
Age: 22 years old
A resident of Joe Farrington Road services will be held on Sunday March 17th, 2019 at Gospel Assembly Church Minnie Street & Balfour Avenue, Bahamas. Officiating is Pastor Celiner St. Louis assisted by other Ministers of the Gospel. Interment in Fox Hill Cemetery, Fox Hill Road Bahamas.
Bennedhy is survived by his Mother: Zinique Fleurissaint; Father: Charite Joseph; Grandfather: Avil Fleurissaint, Grandmother: Anna Joseph; Nelson Joseph; Brothers and Sisters: Chardelin Joseph, Lorwenky and Donny Fleurissaint, Chener Jr. Baptiste, Wilbert Nilus, Marie Fernanne (Fla) Joseline (Haiti), Bensy (Fla).; Cousins: Holritch. Liline, Djwedly, Wanitoh, Adly-Anna, Lidiana, Djina and Adner Brusson, Celizia, Anorame, Elimare Fleurissaint, Odanise, Alverse Joseme and Fisiane Toussaint, Fanelia Fleurissaint, Francois, Jackline, Dieulia Pierre, , Marie Pierre, Joseliene, Mumanese (St.Dominique) Fleurissaint, Enorle, Doudon Pierre, Jossilien, Adeline, Josler (St Dominique) and Maxy Fleuirssaint of (Brasil) Fleurissaint.Edeva, Jonese, Clautide, Ochomel, Julien, Addine, Annierese Fleurissaint, Cedilien Jr, Rose-Naika Jr,and Cedilene Baptiste, Uiseline Pierre, Josiane Fleuirssaint, Mislande Pierre and Lorisnil Pierre, Fleurisia, Fleuristene, Dieutha Fleurissaint, Mme Avil Fleurissaint, Jeantoto Pierre, Josena, Jameson Josue and John Nelson Laurent.
Viewing for relatives and friends on Saturday March 16th, 2019 from 11:00 a.m. to 3:00 p.m. at Rest On Funeral Chapel Ltd. Mount Royal Avenue and Kenwood Street, Nassau. Sunday at the church from 1:00 p.m until service time.
Funeral arrangements are being handled by Rest On Funeral Chapel Limited and details will be announced at a later date.