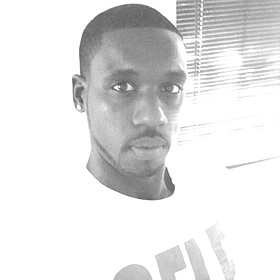 CHARLES "CJ" BRIAN ROLLE JR
unknown - unknown
MR. CHARLES BRIAN ROLLE JR. affectionately called "CJ" age 32 years of #5 Man-O-War Circle, Freeport, Grand Bahama died at Freeport, Grand Bahama on Saturday, March 16, 2019.
He is survived by his children: Keran, Danard, Cierra, Keshawn , Keden, Kianna, J'Dyn, Ta'Majh and Kia Rolle; mother: Elaine Farquharson; father: R/Inspector Charles Rolle Sr. and stepmother: Shenique Rolle; grandmothers: Shelia Rolle and Sylvia Ward; sisters: Charnelle and Shawna Francis; brother-in-law: Delano Francis; aunts: Joyce Pratt, Lorriane Knowles, Mavis Vanderpool, D/W/SGT Latoya Rolle, Carolyn Rolle, Andrea McIntosh, Patricia Rolle, Fontella Knowles and Terry Rolle; uncles: Bradley Seymour, Gerard Knowles, Supt. Henry Rolle, Assistant Commissioner of Police Paul Rolle Sr., Inspector Curtis Rolle, R/SGT Richard Rolle, Inspector Steven Rolle and Troy Rolle; nephew: Da'Mari Higgs and other relatives and friends.
Arrangements for the service are being finalized, details of which will be announced at a future date.