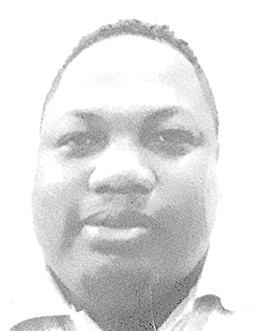 PC2760 Taiwan Alexander King
unknown - unknown
PC2760 Taiwan
Alexander King, 35
a resident of Lincoln & Blenheim Road, Stapledon Gardens, died at his residence on Sunday, March 24, 2019.
He is survived by his mother: Elizabeth Sweeting; father: Alexander King of Mangrove Cay, Andros; adopted son: D'Andre McClure; sisters: Tamanika King, Althea, Lydia, Latoya & Alexcia; brothers: Theo Sweeting, Christopher, Michael, Mark, Stephen & Scott; aunts: Colleen & Caroline Sweeting & Judy Sweeting-Russell, Princess Williams, Vernita Saunders, Gelita Perpall, Ellen Rolle & Grace Hall; uncles: Insp. Mario Sweeting, Erskin & Emme Sweeting, Christopher McQueen, Percy, Prince & William King; special friend: D'Andrea McClure; numerous nieces & nephews & a host of other relatives & friends.
Funeral arrangements will be announced at a later date.