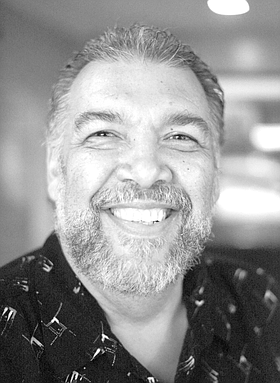 Richard Mark Edward Bethel
unknown - unknown
Richard Mark Edward Bethel, age 59, of Boney Way, off Johnson Road, Nassau, The Bahamas died at his residence, on Thursday, 21st November, 2019.
He was predeceased by his parents, Mark Edward Bethel and Barbara June Bethel nee Reeves.
He is survived by his wife, Michelle Calder Patterson; son, Mark Andrew Bethel; stepson, Shane Patterson; step daughter, Lisa Patterson; grandsons, Wilder Caton, Elijah Patterson and Ben Patterson; adpoted brothers, Tim Deal, Tino and Ed Clarke; sisters, Margot Lorraine Bethel and Katarina Mohlin and many other relatives and close friends including, Nicolette Bethel, Philip Bethel, Jane-Michele Bethel, Edward Bethel, Tasha Bethel, Jill Redgrave, Mark Redgrave, Timothy Bethel, Tanya Lester, Earla Bethel, Peter Bethel, Jeanette Bethel, Colin Bethel, Terrence Bethel, Allison Bethel, Pammy Bethel, Craig Mackie, Natalie Mackie, Ian Mackie, Susan Godly, Paul Reeves, Gary Reeves, Julia Morris Thomson,
Ian Waugh, Joanne Cates, Rhonda Godett-Arden, Linda Clews, Nina Clews, Kurt Melnechuck, Jonathan Pinder, Etoile Pinder, Vanessa Eneas, Clint Johnson, Peter Feldman, Todd McFerren, Shane Johnson, Charlie Johnson, Vaughn Munroe, Debbie Deal, Jade Greensword, Alexandra Deal, Juliet Deal, Courtney Kemp, Nickie (Acid Reign), Jesse Nemhardt, Anna Murray, Kelly Albury, Ashley Marie and Sinarah Knowles
 
Jokers Wild Family: Gerald Cash Jr, Ed Fields, Brian Russell, Inigo Zenicazelaya, Manny Olivieri, Barry Friedman, Mike Rivera, Charlie Allen, Bill Carsale, Lakisha Poitier, Laura, Chamile, Shawnda, April, Jheaneale Bahadosingh-Marshall
 
Sons: Marcian Sawyer, Dante Carrer, Avi Russell, Eddie Humes, Paco Nunez, Kwesi Miller, Jazihno Bizzell, Alex Holden
 
Special thanks:
Judy Morry, Simone Barrett, Mark Newel, Cheryl Johnson, Mangit Pawar, Manfred Ginter, Sonia Farmer, Brian Russell, Gabby Alicia, John Kimberl
A memorial service will be held at a later date.
Arrangements by Kemp's Funeral Home Limited