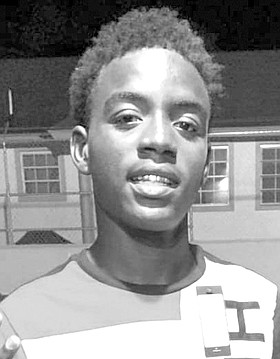 Jermaine Joseph
unknown - unknown
Funeral Service for
Jermaine Joseph
Age: 16 years old

A resident of 1st The Grove, Engerleston, Nassau, Bahamas service to be held on Saturday September 7th, 2019 at Calvary Haitian Baptist Church, West Avenue Centreville, Nassau at 1:30p.m. Officiating is Pastor Walter Lucien assisted by other Ministers of the Gospel. Interment in the Southern Cemetery, Spikenard and Cowpen Roads, Nassau, Bahamas.
His survivors are: Mother: Lucie Joseph; Father: Charlie Calie; Grandmother: Marie Joseph; Grandfather: Paridis Joseph; Sisters: Maryland Joseph, Vanessa & Marryser Pierre; Brother: Louinel Manace; Aunts: Manushka Joseph, Vaslina Cola, Marienl Tilme, Jerrnette Levek; Uncles: Jameson Joseph & Seniquek Levek; Cousins: Karen Pierre Louis, Wilgim Tilme, JohnTilme, Samelia Pavlimar; Relatives and friends: Jeamen, Renard, Michein, Meimes, Litan, Joseph, Francis, Manushka, Dian, Adline, Chtruna, Lovely, Peter John, Erica, Tonishka John, Alexis, Ajay, Cjay Quetell, Niva, Aliyah & Nisha; Other relatives and friends: Special Friends The Barber Shop Crew by St. Barnabas Church
Funeral arrangements are being handled by Rest On Funeral Chapel Limited and details will be announced at a later date.