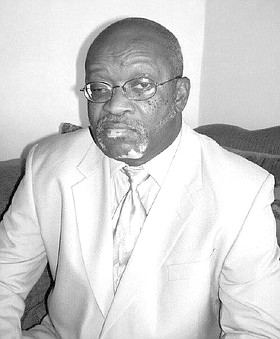 Retired Customs Officer Michael Elias Rolle
unknown - unknown
Retired Customs Officer Michael Elias Rolle age 65 years of Millennium Gardens died at Princess Margaret Hospital on Saturday 31st August, 2019.
He is survived by his Daughters: Veronique Sargent, Shinique Rolle, Sharmila Janeen Rolle, JuCynthia Rolle; Sisters: Adrean Rolle, Jenniemae Major, Inslee Rolle, Myrthlyn Gilcud, Alma Moss, Miriam Rolle, Adopted Sister Leotua Adderley; Brothers: Emmanuel Rolle, Randoulph Ferguson; Grandchildren: Calvin, Marcion, Nicholas Sargent, Chevez Rolle, Kendira Collie, Charde Ritchie, Terran Deveaux, Devonte Sands; Numerous Nieces & Nephews and a host of other relatives and friends who will be listed at a later date.
Funeral Arrangements are being handled by Evergreen Mortuary located on Collins Ave & 5th Terrace.