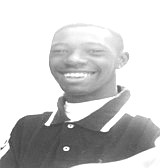 Nisean Donté Shamar Davis
unknown - unknown
FUNERAL NOTICE FOR
Nisean Donté Shamar Davis
Age: 19 years old
Resident of Carmichael Road. Service will be held on Saturday February 9th, 2020 at 10:00 am at United Christian Cathedral , Flamingo Gardens, Nassau. Officiating is Pastor Charles Young Assisted by Rev. Lester Thurston and Other Ministers of the Gospel. Interment will follow at Lakeview Memorial Gardens, John F. Kennedy Drive and Gladstone Roads.
He is Pre-Deceased by his Father: Sean Andrew Davis Sr and Grandmother: Audrey Lilla Newman Davis
Left to cherish his memories are his Mother: Therasetta Nicole Cooper; Fathers: Antoine Joseph, Craig Samuel Reckley; Grandfather: William Adderley Sr; Great Grandmother: Hazel Louise Ferment; Sisters: Shonell Sarah Davis Sinclair, Alexis Brittany Sands Panther, Shaunte Davis, Tonya & Prestina Dames; Brothers: Sean Andrew Davis Jr, Andrew Smith, Necko Davis, Shanton Bethel, Vasean Davis, Mykel Joaquin Rucker, Don Sinclair, Jamie Kadeem Panther, Antoine Joseph Jr, Alex Kemp Joseph, Antero Joseph, Tevin Taylor; Aunts: Apege Cooper Morrison, Tamika Nickell Cooper, Deandra Cooper Wilkinson, Alera Kendra Cooper Smith, Chaquell & Lashonte Cooper, Samantha Davis, Sanchia Clarke, Tracey Christie, Rochelle Davis, Jennie Reckley, Amelia & Marita Joseph, Karen Smith, Natura Adderley, Samantha Flowers, Mikilla Deal, Tavara Jean, Linda Adderley, Audrena Roberts, Stephanie Reid, Diann Williamson, Rhonda Evans, Sylvia Anderson, Victoria Cooper; GrandAunts: Rosemary Rolle, Betty Bastian, Cynthia Davis, Jennifer Stewart, Sabrina Christie; Uncles: Anderson Mozelle Cooper III, James Leroy Cooper, Corey Smith Sr, William Adderley Jr, Paul Adderley, Keith Deal, Sedley Jean, Jamal Cooper, Renaldo Wilkinson Sr, Patrick Davis, Omar Davis, Amelio, Andrew & Mark Joseph of Fort Lauderdale Florida & Orlando, Malachi Reckley, Livingston Bullet, Holland Smith Sr, Joseph Morrison, Meko Gray, Davon Coleby Sr; GrandUncle: Basil Mcquay; Godparents: Shariff Taylor, Edward Mackey; Nieces: Brooke Amir, Blair Arabelle Panther, Aniah Smith, Malaysia Destinique Bethel; Nephews: Andrew Davis, Preston Davis; Cousins: Jason Cooper, Keana Taylor, Camerro Land, Joemaine Morrison, Jameneika & Sylvanna Cooper, Chaunce Hanna, Corey Smith Jr, Davon Coleby Jr, Renaldo Wilkinson Jr, Elexandria , Rashad Elex Rolle Jr, Kiarra Coleby,Courtney Smith,Amyio Kemp,Ka Mello Landy, Jovi Cooper, Jamal Cooper Jr, Iesha Davis & Mario Rolle, Tiffany, Ouetell Mcquay, Keano Deal, Madison Jean, Asia & Holland Smith Jr, Nicholas Adderley, Leondra Adderley, Ebonique & Christopher Frasier, Cheyanna Davis Adderley, Mackeal, Nazeriah Adderley, Omarion, Omarii, Omaria Taylor, Blair Bastian, Denethera, Ricardo, Decari & Rikkai Roberts, Britney Sturrup, Cortney Mott, Taleah Gilbert, Georgia & Elijah Goodman, Gemma Davis, Anastacia Ambrister-Tinker, Lisa Connolly, Ashley Demeritte, Trevor Davis, Valentino Rolle, Sophia Richardson, Keianna Rolle, Davette Strachan, Gregory Merant, Anita & Wydena Wilson, Janaine & Julie Brown, Jady Brown, Sharell Nesbitt & family, Adner Desir & family, Maria, Claudine, Claude II & Claude Jr., Deetjean, Michael & Alex Joseph, Evlyn Pierre & Family; Other friends and Relatives: Ramond Nairn, Anita Miller & family, Minister Duana Williamson & family, Flamingo Gardens Community, Christopher Pratt, Sherryann Reid & family, Willitie Burrows, Lynden Bonamy, Jonathan Cox, Richard Poitier & family, Sean Lewis & family, Tyson Williams & family, Dwight Bastian, Kelvin "Kely" Gilbert,Kamyra Forbes,Atlantis Security Department, Harbor side Resort at Atlantis,Kaygwan Dorsett,Emroi & Nadine Brooks, Marva, Forbes & Family,Kiko Mcphee, Mcgregor Woodside, Sandy Cunningham, United Christian Cathedral Family, Theresa Jolly & family, Joyce Culmer & Family, Paula Cooper & family, Ismary Telus & family,Aaron Joseph, Thessa Smith & family, Ms Annie Lloyd & Family, Phillipa Pratt, Cynthia Johnson, Frank Cooper & family, Emmily Ferguson & family, Edith Olga Wilchcombe, Pauline Cooper, Elanor Wallace & family, Latoya Laing & family, Oak Tree Medical, Anathol Rodgers class of 2018, Sir Gerald Cash Primary class of 2012, Thompson Family,Kenny, Big 10 family, Farrington road family, Market Street & John road family, Myrtlyn Major & family, Lillian Newbold & family, Mr. Gary Cooper & family, Mrs. Gloria Smith & family, Mr. Jerry Rolle & family, N.P.E.P. family, Mr. Henry Dames & family, Ken,Sydney Kerr & family, Jason Belle & family, Ramsey Family.
Relatives and friends may pay respects on Friday February 7th, 2020 at Rest on Funeral Chapel located # 19 Mount Royal Avenue and Kenwood Street from 12:00 p.m. to 4:00 p.m. & Saturday at the Church from 9:00 a.m. until service time.
Funeral services entrusted to Rest on Funeral Chapel Ltd.