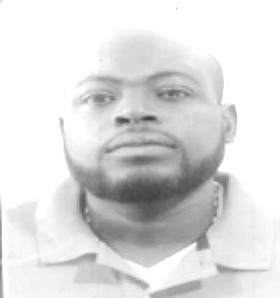 Mario "BARBER" Nathan Capron
unknown - unknown
CELEBRATION OF LIFE FOR:
Mario Nathan Capron
"BARBER"
Age: 42 years old
A Resident of Seabreeze Lane who passed away peacefully on Tuesday January 28th , 2020 at Princess Margaret Hospital. Service will be held on Saturday February 15th ,2020 at Bahamas Faith Ministries Carmichael road Nassau, The Bahamas at 1:00pm. Officiating will be Pastor Kersch Darville & Apostle Kevin Grant assisted by other ministers of the gospel. Cremation will follow.
Left to cherish fond memories are his children Marissa & Mario Capron Jr., Fiancée Ms. Shanica Lewis, adopted children Marvette & Shamar Lewis. 
Brothers:  Robert Capron, Michael Sweeting and Mr. France Antoine; Sister-in-law:  Mrs. Raquel Sweeting;Nieces and Nephew:  Micholette, Mckia, Mckell, Mckara and Michael Sweeting Jr. ;Aunts: Judy Capron-Aiken of Atlanta Georgia, Theresa Capron-Albury, Claudette Capron, Jeanette Capron-Gumbs of Ft Lauderdale, Cheryl Capron-Burrows of Grand Bahama, Charlene Capron, Monique Capron-Smith of Grand Bahama, Helen Capron-Sherman;Uncles:  Fritzroy Aiken of Atlanta Georgia, Leroy Albury Sr., Ivor Gumbs of Fort Lauderdale ,Tony Capron, Bradley Mckiney, Bertis Capron, Gerald Sherman, Wendall Smith of Freeport, Grand Bahama and Steven Burrows of Freeport, Grand Bahama. ;Cousins:  Raquel & Charles Smith , Rhonda & Lynden Hepburn, Rochelle & Osbourne Ferguson of Atlanta Georgia,  Alistair Capron of Raleigh, North Carolina, Leroy Jr. & Daneika Albury, Lahmar & Laron Albury, Fred Paul, Patricia & Eddie Oscar, Bertis, Landale, Betram, Zachary and Rico Capron, Keisha, Brittney, Shirley& Nadia  Capron, Donald & Carol Adderley, Rayfield and Yvette Braynen of West Palm Beach. ;Grand Uncles & Aunts: Mr. Timothy & Ethelmae Dames, Mr. Donald Adderley Sr., Mr. Ezra & Jane Adderley and Mr. Vincent & Lucille Adderley 
Host of other relatives and friends includes Mrs. Erica Rolle Capron & family, Mr. Tyrone Beneby, Apostle Kevin & Kim Grant & family, Mr. Leslie Turnquest of Beauty Shack, Mr. Eddie Wilson & family, Mr. Dequito Brown & family, Mr. Joe & Carolyn, Cliffy, Derick, Aaron, D.J, Harold, Bigger, Ms. Brenda Cleare and family, Ms. Marie Moss & family Mrs. Paula Lunn & Family, Mrs. Beverly Bethel & Family, Mr. Keith Archer, Mrs. Veronica Taylor and many others, too many to mention. 
Relatives and friends may pay respects on Friday January 14th, 2020 at Rest on Funeral Chapel located # 19 Mount Royal Avenue and Kenwood Street from 12:00 p.m. to 4:00 p.m. Saturday at the church from 12:00 p.m. until service time.
Funeral services entrusted to Rest on Funeral Chapel Ltd.