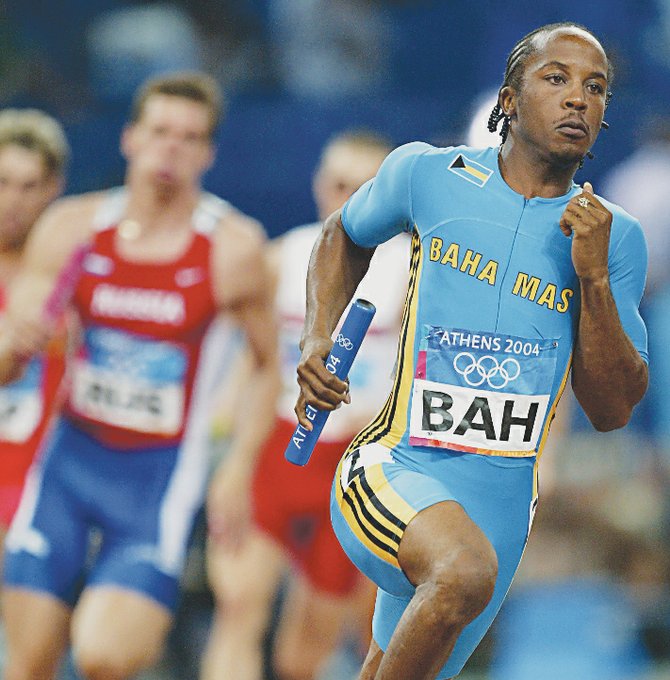 CHRIS BROWN runs the ancher during the men's 4X400m relay heat 2 on Friday at the olympic Stadium.(Photo:Tribune Staff/Felipé Major
Stories this photo appears in:

BAHAMIAN athletes are still to win a medal in the London 2012 Olympic Games. But they are poised for success in two of the last great Olympic competitions this week - the Women's 4 x 100m Relay and the Men's 4 x 400m Relay.