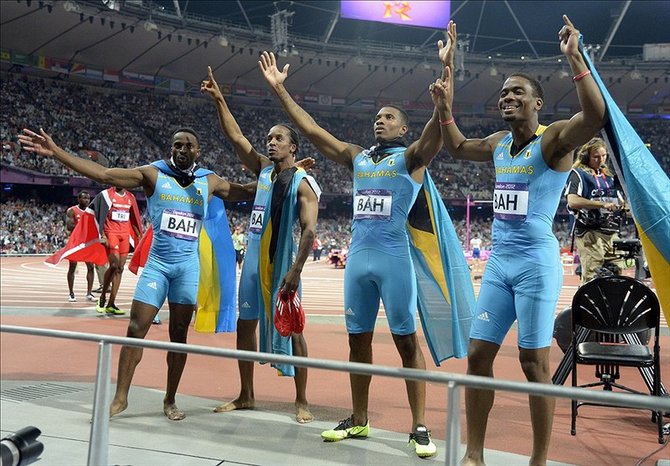 The triumphant Bahamas relay team celebrate after winning the gold in the Men's 4x400m Final.
Kirby Lee-USA TODAY Sports
Stories this photo appears in:

LONDON, England — Bahamas Association of Athletic Associations (BAAA) said the Bahamas will definitely be ready to host the world when the International Amateur Athletic Federation stages the inaugural IAAF World Relay Championships in the new Thomas A Robinson Track and Field Stadium in May, 2014.

LONDON, England: A change in the line-up between Chris 'Fireman' Brown and Ramon 'Fearless' Miller resulted in the Men's 4 x 400m team snapping the United States of America's 60-year stranglehold of the Olympic Games title and capping off a traumatic experience here on Friday night with the only medal - GOLD - in the final event for the 26-member Bahamas team.