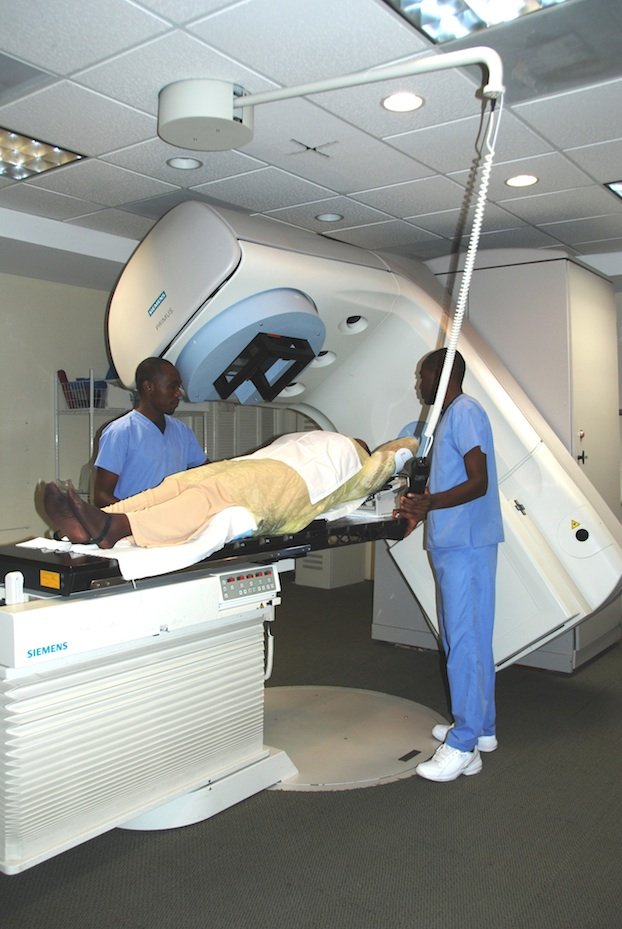 Dr Crispen Chamunyonga is pictured with a colleague using the radiation machine.
Stories this photo appears in:

Radiation therapy is a very important modality in the treatment of cancer. It is used either as the sole treatment or in combination with other treatment modalities such as surgery and chemotherapy. Only one facility is available in the Bahamas that uses radiation to treat various types of cancer. This type of treatment requires highly complex radiation beams that are generated from the robust machines.