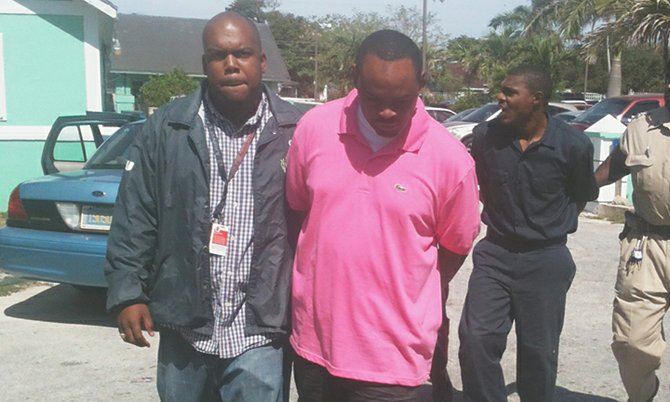 Conrad Campbell at a previous court appearance.
Stories this photo appears in:

THE retrial of a former woman police officer, her brother and another man in connection with a $64,000 cocaine seizure at Lynden Pindling International Airport five years ago has been adjourned to next year.

A WANTED man accused of being an accomplice in a plot to smuggle $64,000 worth of cocaine out of the country was arraigned in Magistrates Court yesterday.