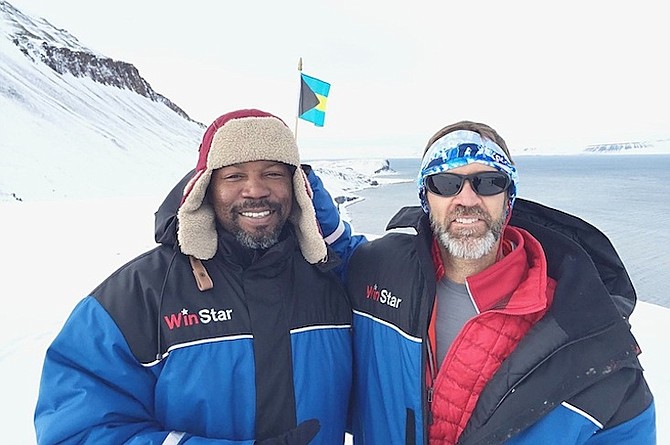 Shaune Adderley and Mark Roberts.
Stories this photo appears in:

THE TWO Bahamian explorers who reached the North Pole last week are suffering further ordeals as they attempt to come home from the Arctic Circle.

TWO intrepid Bahamians yesterday completed the "journey of a lifetime" and planted the Bahamian flag at the North Pole.