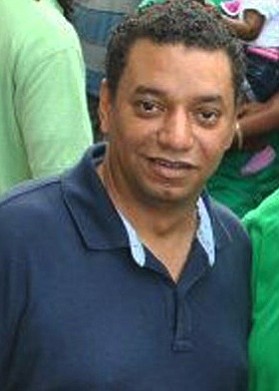 Kurt McCartney
Stories this photo appears in:

THE Court of Appeal has ordered a retrial for the man convicted of killing prominent businessman Kurt McCartney while robbing him of his Hummer SUV five years ago.

THORNE Edwards was sentenced to 45 years for murder and 20 years for armed robbery for his role in the killing of businessman Kurt McCartney.

A LAWYER for one of five persons alleged to have a role in the death of businessman Kurt McCartney probed the criminal history of the prosecution's key witness yesterday in the Supreme Court.

A WITNESS' credibility and recollection of how businessman Kurt McCartney met his death was significantly challenged in Supreme Court on Friday by lawyers for those accused of the killing. 

A JURY heard testimony yesterday from a person who said they saw businessman Kurt McCartney being shot in the face and then rolled over by a Hummer in Gambier Village following an argument that turned physical.