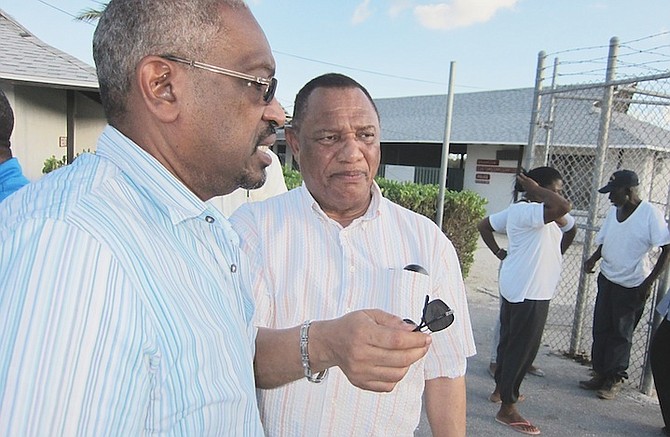 Prime Minister Perry Christie with Opposition leader Dr Hubert Minnis in Long Island.
Photo: Ricardo Wells/Tribune Staff
Stories this photo appears in:

FNM Leader Dr Hubert Minnis said yesterday that he never intended to undermine the efforts of volunteers and private groups engaging in hurricane relief when he urged Bahamians to donate to the Red Cross and its verified partners.

PRIME Minister Perry Christie yesterday insisted that the clean up effort in the southern islands left devastated by Hurricane Joaquin "is going to be a long process".