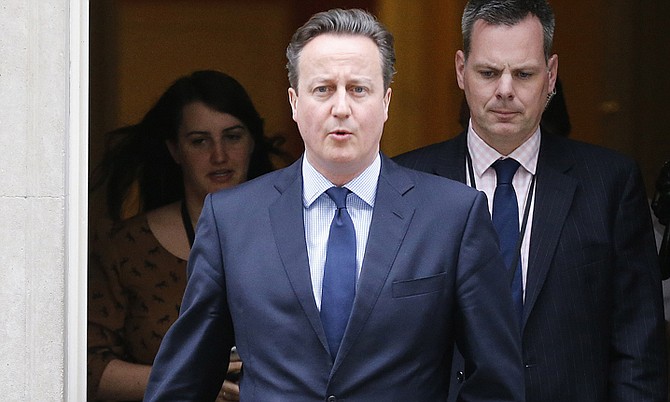 British Prime Minister David Cameron. (AP)
Stories this photo appears in:

BRITISH Prime Minister David Cameron faced mounting pressure on Friday over his involvement in offshore investments after he finally admitted he benefited from his father's Panama-registered trust, an entity exposed by this week's massive data leak at a law firm specialising in global tax avoidance.

THE country's financial services sector is in the spotlight after it was revealed that British Prime Minister David Cameron's father avoided taxes for his investment fund by moving it to the Bahamas and employing scores of Bahamians - including a lay bishop.