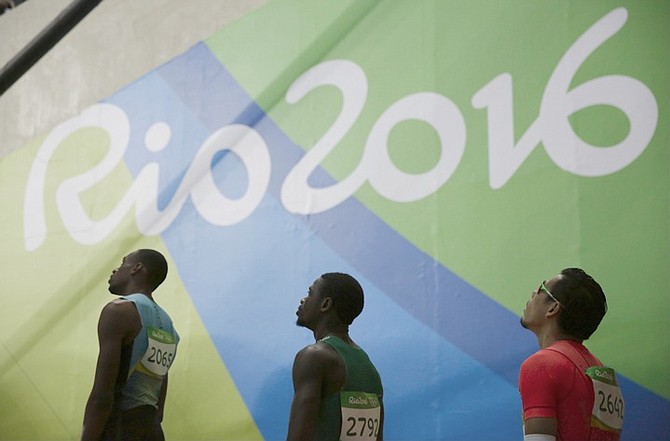 Bahamas' Steven Gardiner, Nigeria's Orukpe Eraiyokan and Japan's Yuzo Kanemaru enter the stadium to compete in a men's 400-metre heat during the athletics competitions of the 2016 Summer Olympics at the Olympic stadium in Rio de Janeiro, Brazil. (AP)
Stories this photo appears in:

Team Bahamas in action in Rio.

RIO de Janeiro, Brazil: Men's 400 metre national record holder Steven Gardiner was the only Bahamian to advance out of the first round as the athletic competition got underway on Friday at the National Olympic Stadium.