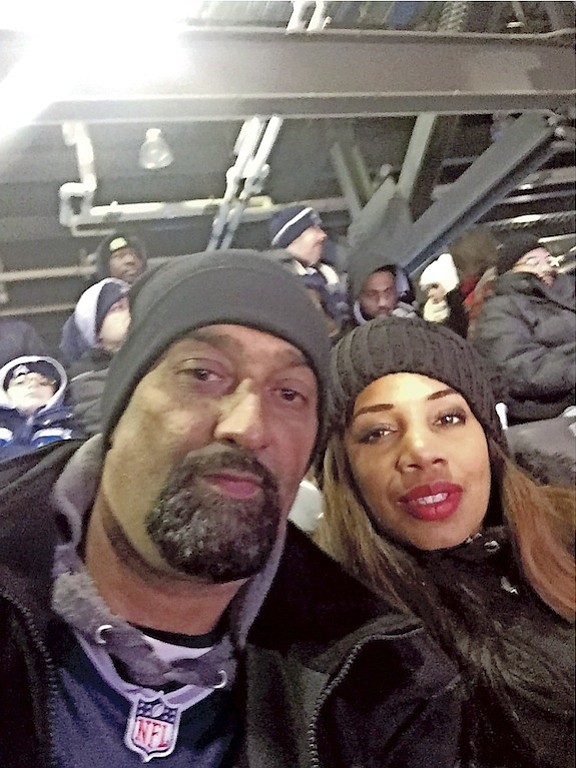 NAUGHTY and his wife before kickoff of the Cowboys-Giants game Sunday night.
Stories this photo appears in:

OKAY, let's get this one out of the way. Despite my Cowboys losing for only the second time this season, again to the Giants, my trip to New York was far from being in vain!