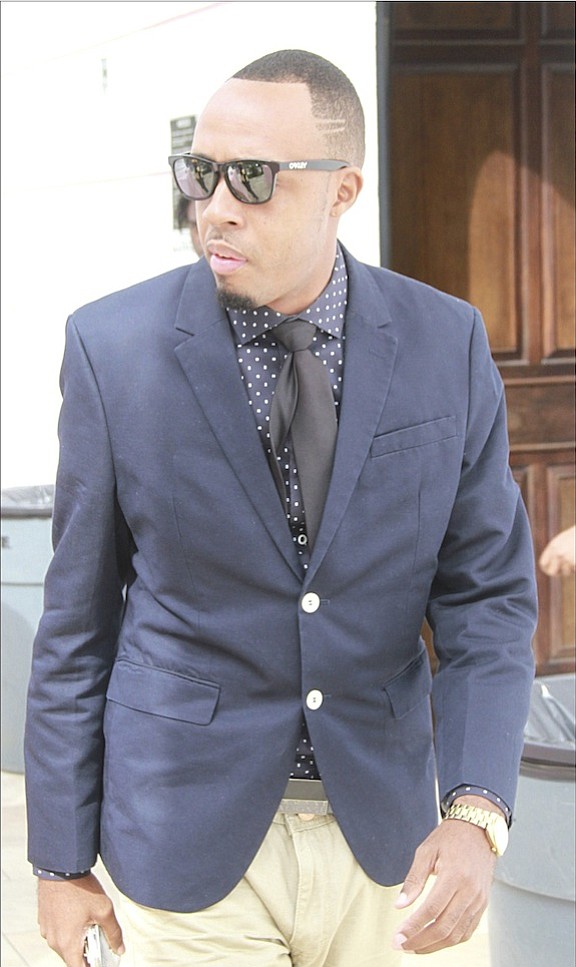 Edmund Lewis Jr outside court.
Photo: Tim Clarke/Tribune Staff
Stories this photo appears in:

A MAGISTRATE has asked for submissions from a lawyer defending a former police constable against voyeurism allegations on whether the accused should have been tried in Supreme Court instead of the lower court.

EDMUND Lewis Jr allegedly admitted, in his record of interview with police, to filming his sexual encounters with a teenage girl he had met in September 2014, a magistrate was told yesterday.

THE trial of a former police constable accused of producing child pornography did not begin yesterday due to the absence of a stenographer and conflicting schedules for witnesses in the case.