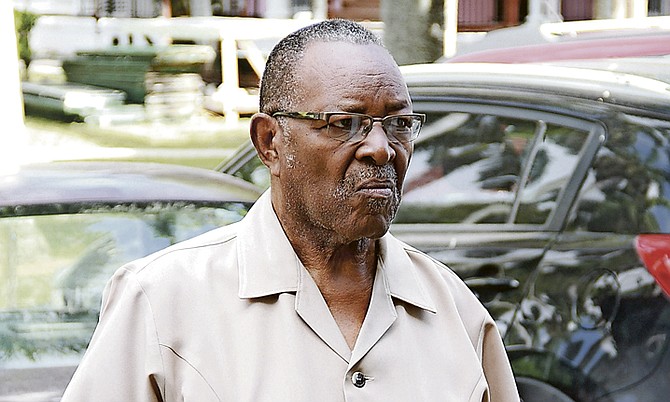 Fred Ramsey arrives at court for a previous appearance.
Stories this photo appears in:

LAWYERS for Freddie Solomon Ramsey complied with a judge's order to surrender his passport to the Supreme Court as a condition of his extended bail while he awaits a hearing that seeks to arrest his convictions on multiple bribery related charges stemming from the Alstom SA/Bahamas Electricity Corporation (BEC) scandal.

A SUPREME Court jury returned four not guilty and 14 guilty verdicts against accused bribe taker Freddie Solomon Ramsey concerning the BEC/Alstom bribe scheme.