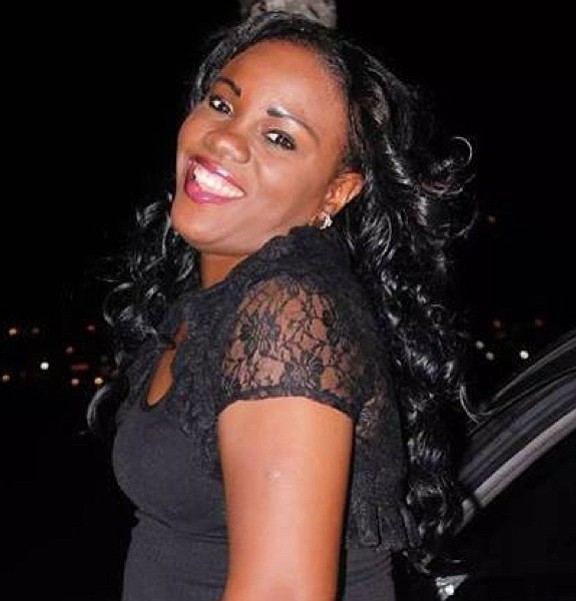 Marisha Bowen
Stories this photo appears in:

PREGNANT school teacher Marisha Bowen died as a result of six stab wounds to the neck and oxygen depravation, according to a pathologist's report.The report from forensic pathologist Dr Caryn Sands said the half-dozen stab wounds caused injury and bl

AN AMERICAN forensic analyst yesterday testified how DNA samples from the man accused of murdering pregnant teacher Marisha Bowen matched the DNA samples obtained from a vaginal swab of the Guyanese woman. Rachel Oefelein, a forensic DNA analyst at

A POLICE officer yesterday described the bloody scene inside pregnant teacher Marisha Bowen's apartment the morning he and other officers discovered her lifeless, naked body lying in a pool of blood in a bedroom almost two years ago.Detective Corpora

FAMILY, friends and colleagues of slain Charles W Saunders Baptist School teacher Marisha Bowen yesterday mourned the "untimely and tragic death" of a woman they all hailed as a "great teacher" and "cheerful, fun loving young lady" who was "full of life".

A MAN was arraigned yesterday in connection with the September 9 killing of schoolteacher Marisha Bowen.
POLICE have taken a second man into custody in connection with the homicide of Marisha Bowen, the 35-year-old C W Saunders School teacher whose body was discovered by police at her apartment on Friday morning, The Tribune was told.

THE murder of pregnant C W Saunders Baptist School teacher Marisha Bowen at her apartment on Friday morning might have been the tragic result of a love triangle in which the 35-year-old Guyanese woman was involved, The Tribune understands.