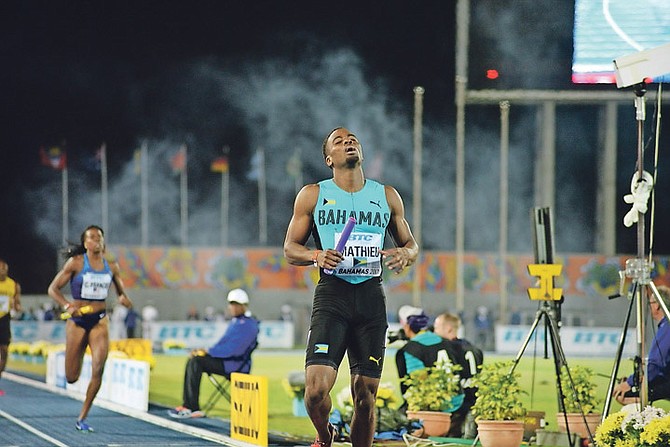 Michael Mathieu completes the anchor leg as the Bahamas wins gold in the mixed 4x400 at the IAAF World Relays in 2017.
Stories this photo appears in:

PRIME Minister Dr Hubert Minnis firmly backed the government's decision to pull out of hosting the International Amateur Athletic Federation's (IAAF) World Relays, citing the need to prioritise the government's economic and social initiatives.

THE International Amateur Athletic Federation's World Relays, which took the world by storm since its inception in The Bahamas in 2014, has been cancelled by the Bahamas government, ten months away before the country was due to host the event again in May next year.

While the United States of America was dominant over the two days, the Bahamas saved its best performance in the introduction of the mixed 4x 400 metres at the third IAAF/BTC World Relays.