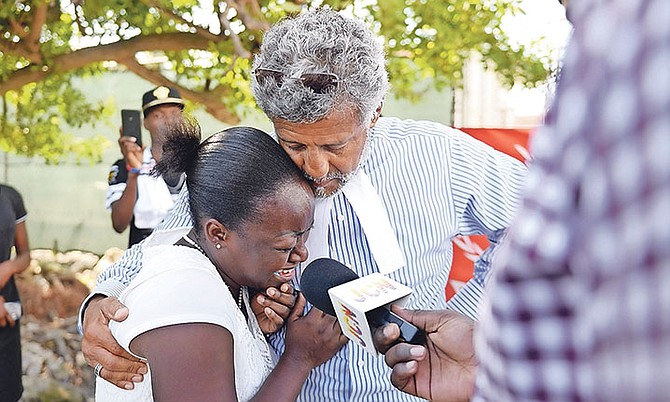 Attorney Fred Smith with Clotilde Jean-Charles, sister of Jeanrony Jean-Charles, who is said to be missing from the Detention Centre. Photo: Shawn Hanna/Tribune Staff
Stories this photo appears in:

The story of Jean Rony Jean-Charles has been flooding social media, raising questions, highlighting glaring issues and exposing the flawed value systems of many among us over the past week.

THE family of a 35-year-old man who was picked up by immigration officials in September say they do not know if he is "alive or dead" or has been "illegally deported" after allegedly not being allowed to speak to him or visit him in nearly three weeks.