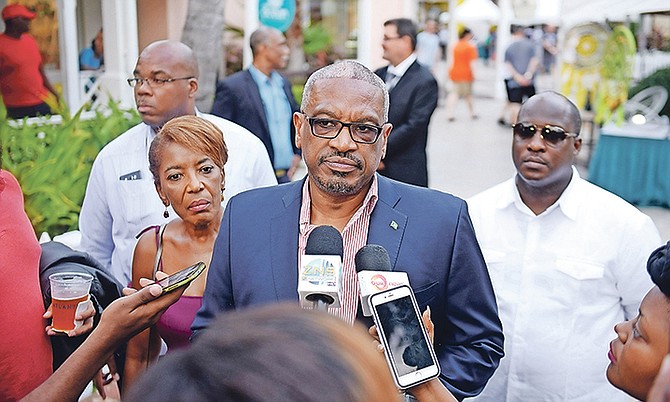 Prime Minister Dr Hubert Minnis and his wife, Patricia, at Marina Village on Paradise Island on Saturday. Photo: Shawn Hanna/Tribune Staff
Stories this photo appears in:

IN what has been a lacklustre first six and a half months of leading the nation, Prime Minister Minnis found himself in the midst of another self-inflicted shooting gallery last week. After being recognised as the Person of the Year by the Bahamas Press Club, the prime minister sought to give the press a lesson in journalism and point out a multitude of deficiencies. Whether he was right in his analysis or not is a matter of debate. However, the ill-advised speech may have taught the prime minister a valuable lesson – "don't throw stones from a glass house".