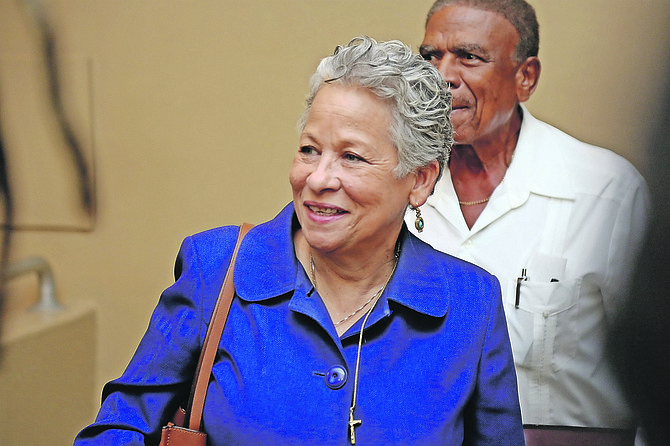 Englerston MP Glenys Hanna Martin.
Stories this photo appears in:

ENGLERSTON MP Glenys Hanna Martin will attend the next sitting of the House of Assembly despite being named and suspended indefinitely by House Speaker Halson Moultrie, Official Opposition Leader Philip "Brave" Davis announced yesterday.

ENGLERSTON MP Glenys Hanna Martin yesterday said her defeat at convention demonstrated her party and the wider country were prepared to support candidates based on their perceived viability, brushing off suggestions that her campaign had been significantly affected by gender bias.

PROGRESSIVE Liberal Party MP Glenys Hanna Martin is "most concerned" about the use of money in the PLP's internal election campaigns, insisting yesterday the organisation needed rules to ensure delegates are free from influence when they head to the polls.