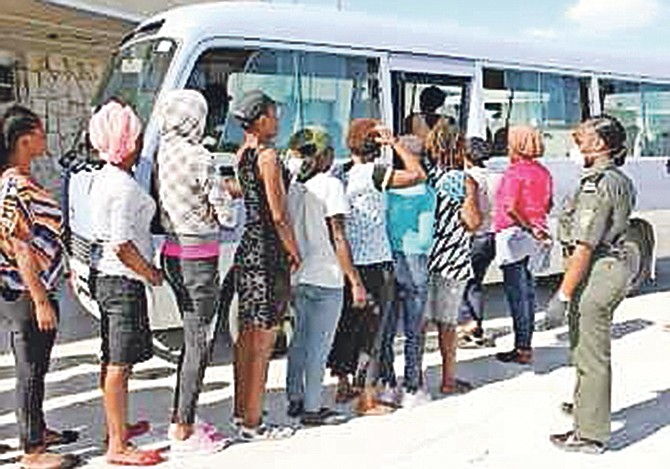 Haitian migrants boarding a bus to be transported to the Carmichael Road Detention Centre. Photo: Chief Petty Officer Jonathan Rolle/RBDF
Stories this photo appears in:
THE Royal Bahamas Defence Force has apprehended 1,013 illegal migrants––mostly Haitians––this fiscal year, National Security Minister Marvin Dames said yesterday.

Haitians aren't coming to take over. Those born in The Bahamas of Haitian parents, our Citizens in Waiting, are not either. They aren't conspiring to steal our jobs, destroy our public services, or breed us out of existence. They do not want to make The Bahamas a colony of Haiti.
MORE than 100 Haitian migrants were apprehended by the Royal Bahamas Defence Force yesterday morning.