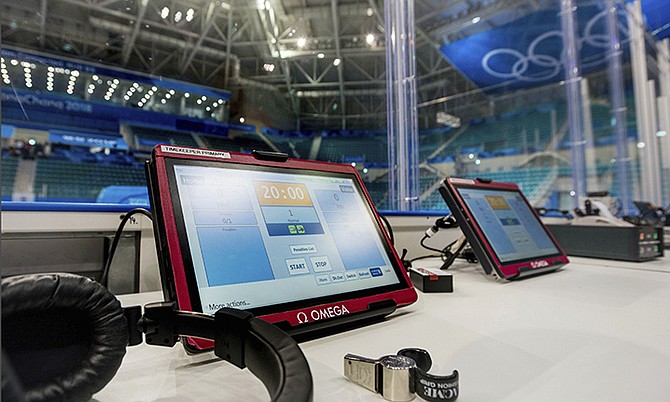 A timing-bench-and-whistle-detection-system, at the Gangneung Hockey Center in Gangneung, South Korea. Real-time player and puck tracking is being tested at the Olympic men's and women's hockey tournaments. In addition to microchips in jerseys and cameras installed in the two hockey arenas, referees' whistles are connected to the clock so that it stops immediately without additional human assistance. (OMEGA via AP)
Stories this photo appears in:

GANGNEUNG, South Korea (AP) — Finland players looked at the numbers and laughed.