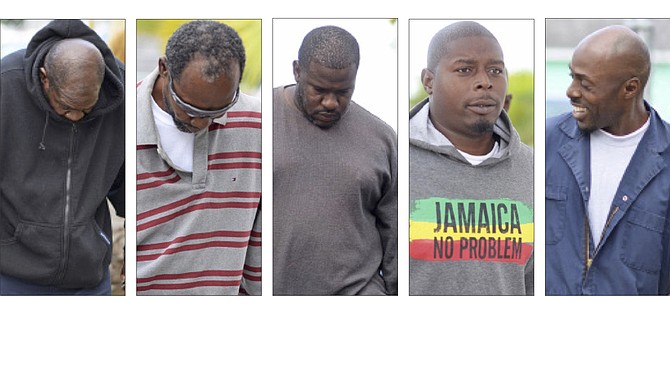 From left, Joseph Marshall, Dwain Campbell, Kenley Saunders, Myron Smith (who pleaded not guilty) and Ron Austin.
Photos: Shawn Hanna/Tribune Staff
Stories this photo appears in:

THREE Ministry of Works employees and a self-employed truck driver pleaded guilty to stealing by reason of employment and were ordered to pay $5,372 in fines and compensation before they are released from prison.

FIVE Ministry of Works employees were arraigned in a Magistrate's Court yesterday over allegations they conspired to and subsequently stole close to $1,500 worth of asphalt from their employer last year.