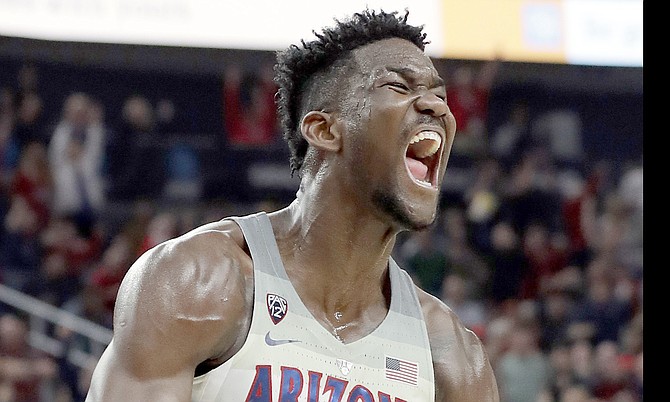 FIRST PICK: DEANDRE AYTON. (AP)
Stories this photo appears in:

Add another milestone to the list of accolades for a standout rookie season for the Phoenix Suns. Ayton was named to the NBA All-Rookie First team, just days after he was named one of three finalists for the 2018-19 Kia NBA Rookie of the Year award.