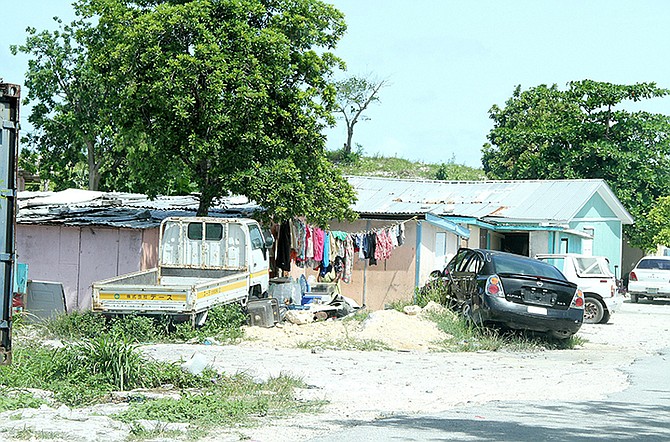 A shanty town in New Providence.
Stories this photo appears in:

ANY structure within shanty towns across the country that does not adhere to building codes will be "demolished", Labour Minister Dion Foulkes said yesterday as he announced a new date for the start of the government's census of residents living in these illegal residential areas.

To many Bahamians, the informal communities that exist on New Providence and Abaco and some of the larger Family Islands are evidence of an invasion; signs of a hostile takeover or aggressive plague that must be eradicated by any means necessary. Meanwhile, the people who live in these communities are spoken of as if they are hostile aliens, dangerous social contaminants, hardened criminals who should be shown no mercy.

THE government's decision to conduct a census starting with shanty towns in New Providence tomorrow has come as a surprise to Haitian community leaders who stressed the success of these efforts is predicated heavily on their involvement.