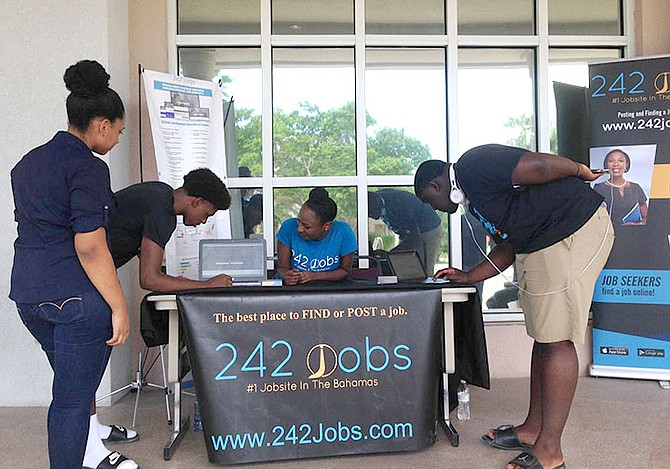 UB students signing up for www.242jobs.com.
Stories this photo appears in:

Donavon Powell was on a clear path to success in America, making strides in the financial arena after successfully completing college. He had everything going for him and no reason at this point in his career to stop climbing the corporate ladder in the land of opportunity. But instead he chose to follow a calling and try and make a difference in the land of his birth. He came up with an idea that had the potential to make a positive impact in The Bahamas and give him a chance to return home and earn a living.