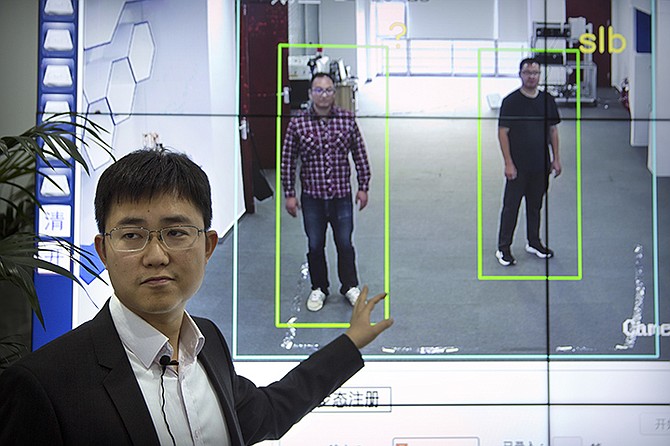 Huang Yongzhen, CEO of Watrix, demonstrates the use of his firm's gait recognition software at his company's offices in Beijing. A Chinese technology startup hopes to begin selling software that recognises people by their body shape and how they walk, enabling identification when faces are hidden from cameras. Already used by police on the streets of Beijing and Shanghai, "gait recognition" is part of a major push to develop artificial-intelligence and data-driven surveillance across China, raising concern about how far the technology will go. Photos: Mark Schiefelbein/AP
Stories this photo appears in:

Chinese authorities have begun deploying a new surveillance tool: "gait recognition" software that uses people's body shapes and how they walk to identify them, even when their faces are hidden from cameras.