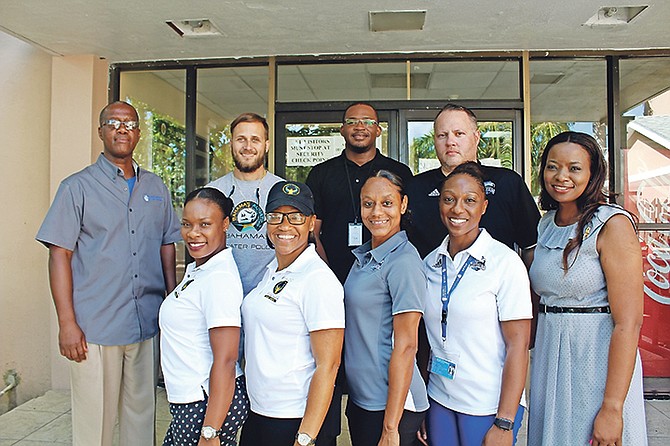 PICTURED (l-r in back row) are Sean Bastian, UB assistant athletics director, Anthony Knowles, of the BADC, Christopher Thompson, BADC doping control and education coordinator, and Christopher Saunders, UB sports information officer. In the front row (l-r) are Lael Johnson, office administrator, Petra Haven, BADC executive director, Shakeitha Henfield, UB assistant athletics trainer), Sasha Johnson, UB head athletics trainer, and Kim Rolle, UB athletics director).
Stories this photo appears in:

UNIVERSITY Athletics, in conjunction with the Bahamas Anti-Doping Commission (BADC), hosted an anti-doping seminar for student-athletes at the Michael Eldon Complex on October 11.