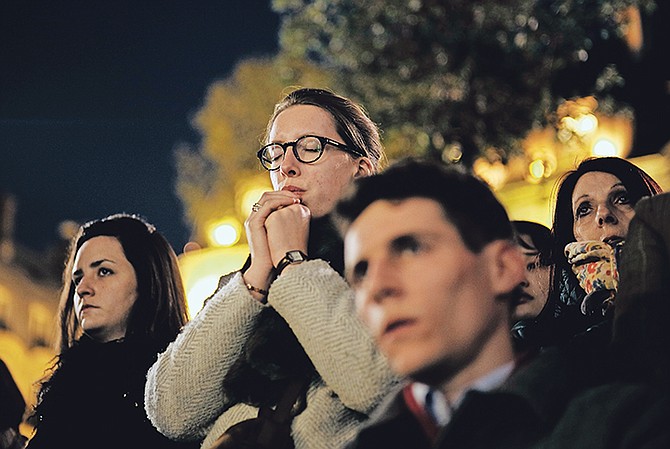 People attend a vigil in Paris after the inferno which engulfed Paris' iconic Notre Dame cathedral. Photo: Kamil Zihnioglu/AP
Stories this photo appears in:

Disasters intrigue us. We are interested in how the fire started, who was targetted and why it took so long for help to come. Some become amateur detectives, trying to find motive. Some are self-appointed jury members and judges, deciding who did what and what they deserve as punishment. Not much time passes between freak accidents and terrorist attacks, especially when we have international news at our fingertips. There is always something to theorise, obsess, pray and argue over.