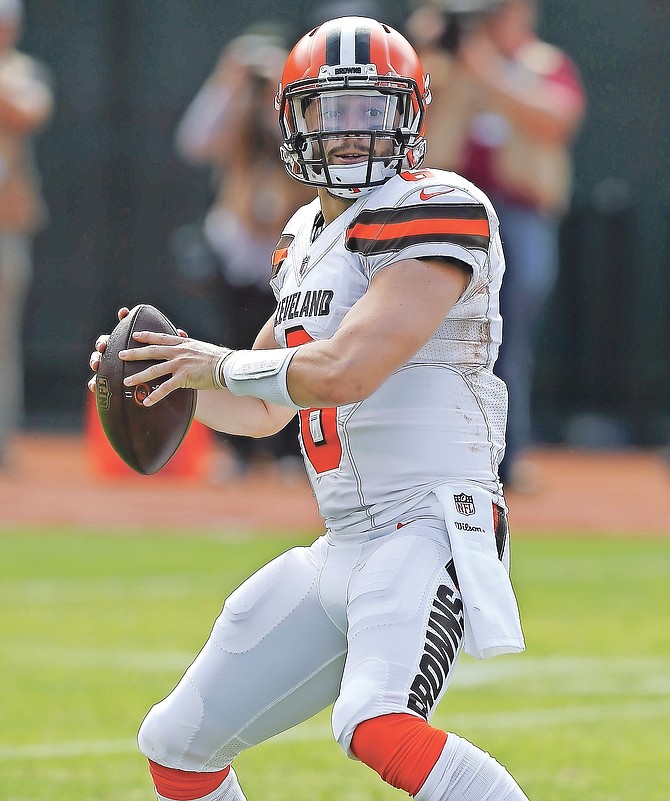 Baker Mayfield, first pick in the 2018 NFL draft.
Stories this photo appears in:

The death toll is now reported at more than 350 in the shocking Easter Sunday bombings in Sri Lanka that made headlines everywhere and reminded some of that small nation's geographic position at the foot of the massive Indian subcontinent. But there may be other reasons for us to think about Sri Lanka.