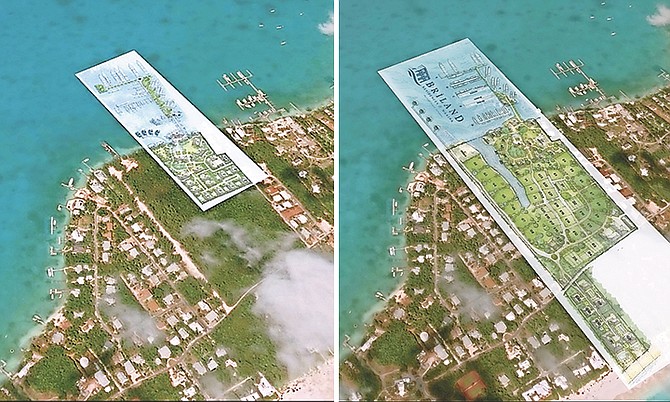 EXPANSION PLANS: The initial footprint, on the left, and the land the planned development covers now.
Stories this photo appears in:

ONE hundred home and business owners are lined up to fight a multi-million-dollar development on Harbour Island, a chief critic of the project claimed yesterday.

A HARBOUR Island development is set to become five times larger than initially planned and is sparking outrage from high profile guests and some locals on the island.