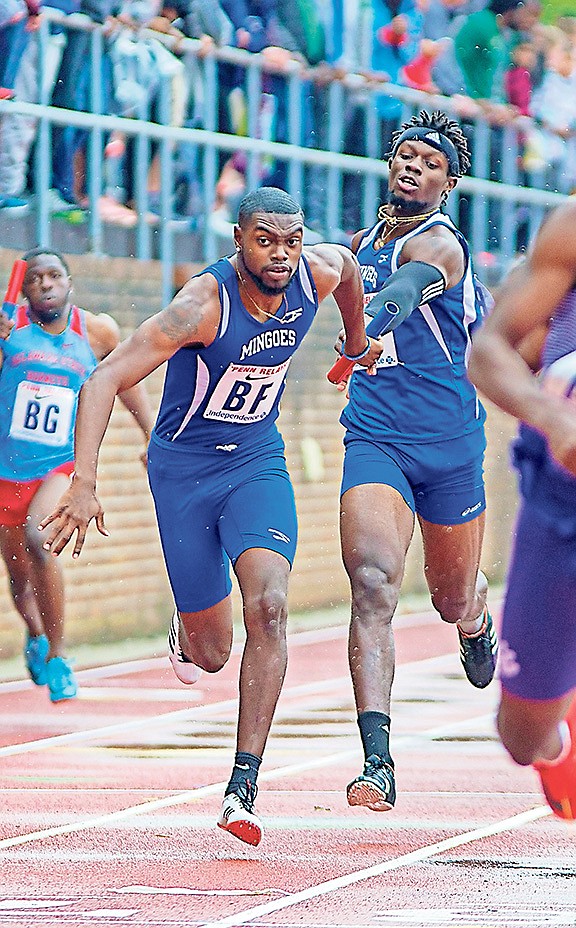 Kendrick Thompson hands the baton to Verdell McIntosh for the final leg of the men's 4x200 metre relay in the college men's division at the Penn Relays. The team of Anthony Adderley, Yurick Dean, Thompson and McIntosh finished in a time of 1:26.65 to end up 12th overall out of 32 teams.
Stories this photo appears in:

PHILADELPHIA, Pennsylvania — The UB Mingoes turned in strong performances at the 125th running of the University of Pennsylvania Relays over the weekend despite the rain and weather hurting much of their performances.