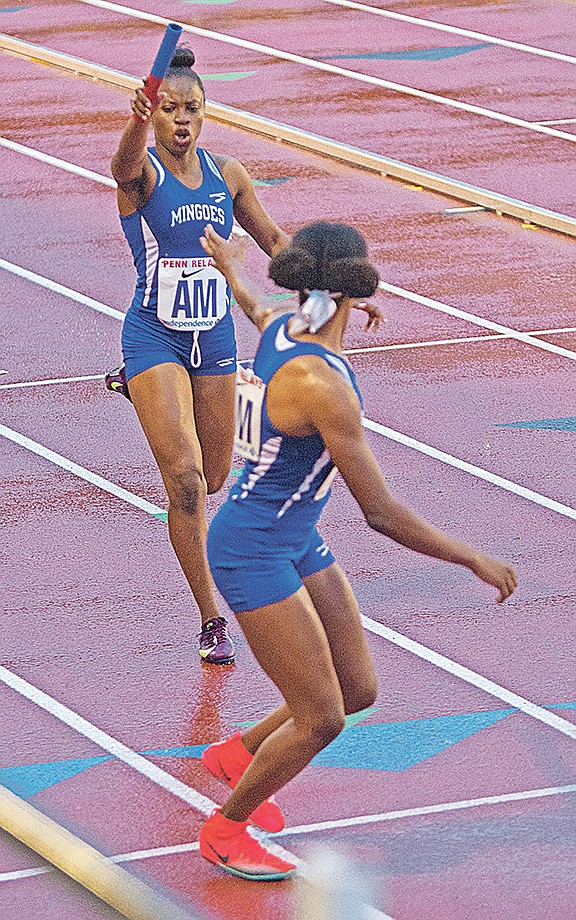 Romica Josey hands the baton to Amber Ford for the final leg of the sprint medley relay. The team of Alexandria Strachan, Gabrielle Shannon, Josey and Ford finished in a time of 4:07.23 to end up 8th in the Championship of America Invitational event.
Stories this photo appears in:

PHILADELPHIA, Pennsylvania — The UB Mingoes turned in strong performances at the 125th running of the University of Pennsylvania Relays over the weekend despite the rain and weather hurting much of their performances.