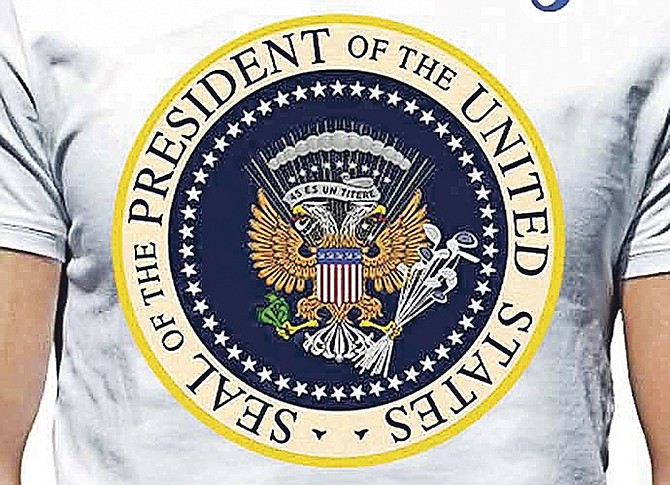 The dodgy presidential seal.
Stories this photo appears in:

America is the United States of America. The 50 states all agreed, upon gaining entry into the confederation that is the USA, to subordinate their preferences in several areas to those of the federal government in Washington, DC. Areas often cited for exercise of this federal primacy are national defence, foreign affairs and intelligence operations. Other examples are maintenance and development of transportation networks such as federal roads and waterways.