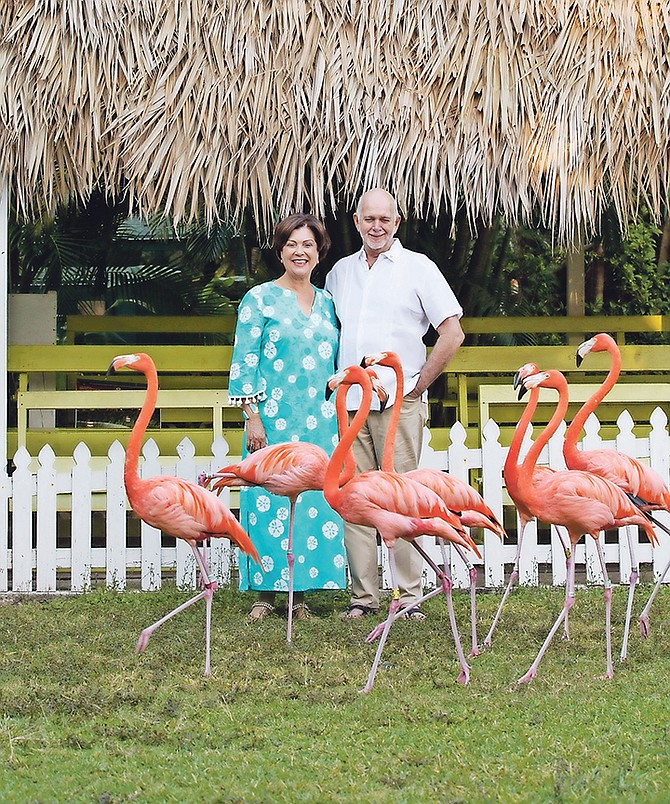 Barry Rassin with his wife Esther at Ardastra Gardens.
Stories this photo appears in:

The world has watched the Jeffrey Epstein story unfold with the same kind of stomach-churning fascination with which it watched the Charlie Manson murders, curiosity piqued by a failure to understand how someone could do the things he did.

The cover of the international magazine the Rotarian features Barry Rassin and his wife Esther with a group of flamingoes gathered in front.