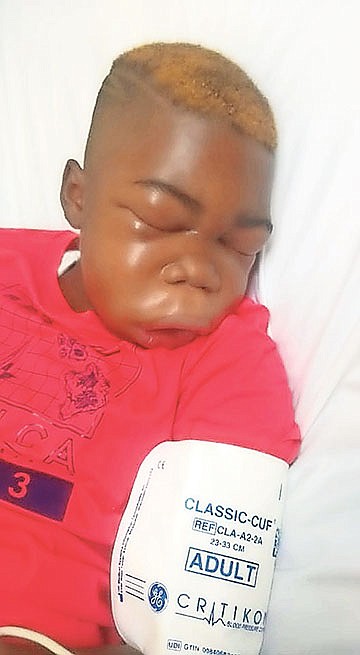 Tarique experienced severe swelling of his face during his latest medical episode.
Stories this photo appears in:
Like many other Bahamian kids his age, 10-year-old Tarique Miller was enjoying his Summer holidays and looking forward to a family vacation in Florida. But unlike other children, Tarique suffers from hereditary angioedema (HAE), a rare condition that causes recurring and severe swelling in various parts of the body. And he had his most recent and "scariest" attack yet on the first day of his stay in Florida.