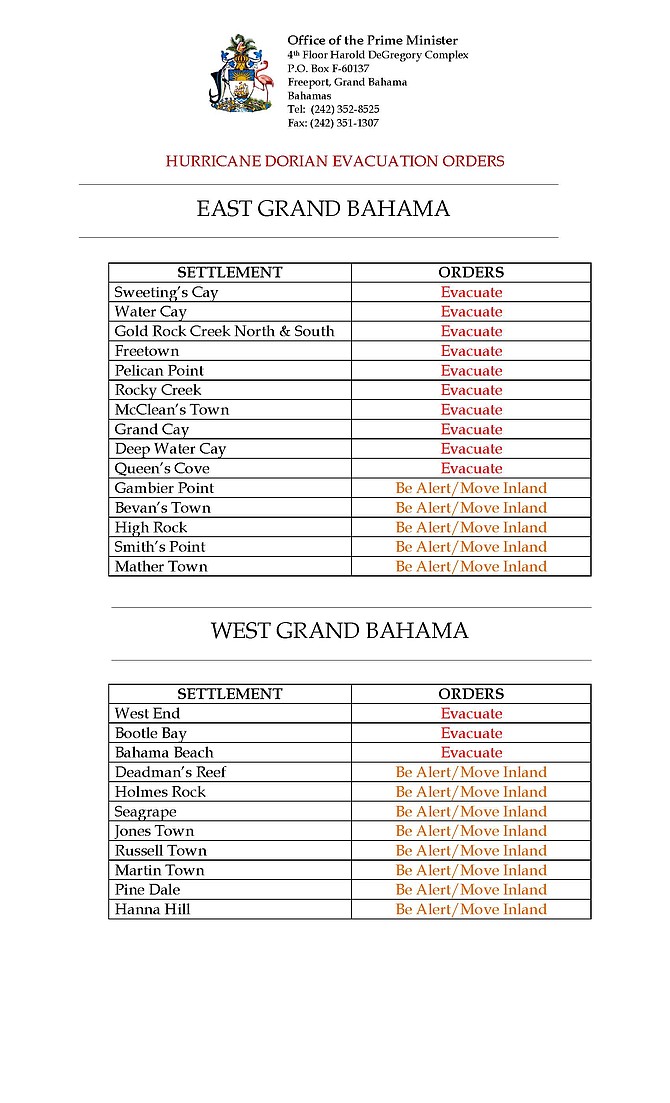 Grand Bahama Evacuation Orders
Stories this photo appears in:

The news from Abaco and Grand Bahama.

HURRICANE Dorian could intensify into a "very damaging" 156mph Category Four storm that lingers for hours in the Bahamas, according to AccuWeather senior meteorologist Dan Kottlowski yesterday.

PRIME Minister Dr Hubert Minnis made a final plea on Friday to residents living in high-risk areas of Grand Bahama and Abaco to evacuate, warning that to ride out the dangerous storm could be a gamble with life.