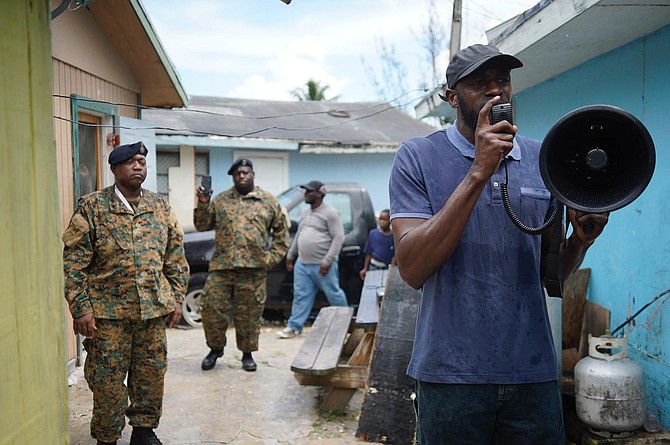 An evacuation warning for residents of The Mudd and Pigeon Peas. Photo: Terrel W Carey
Stories this photo appears in:

PASTOR Wilson Isnord, a tall, youthful leader in the Haitian community, walked through puddles of water and piles of trash with a blowhorn in hand as rain fell from overcast skies, shouting a simple message in Creole and English: "Get out and evacuate."

ONE person brought a brand new television. Another arrived with a refrigerator. One man even brought his pitbull in a cage to the Central Abaco Primary School shelter in Marsh Harbour but was promptly asked to leave and take the dog elsewhere.