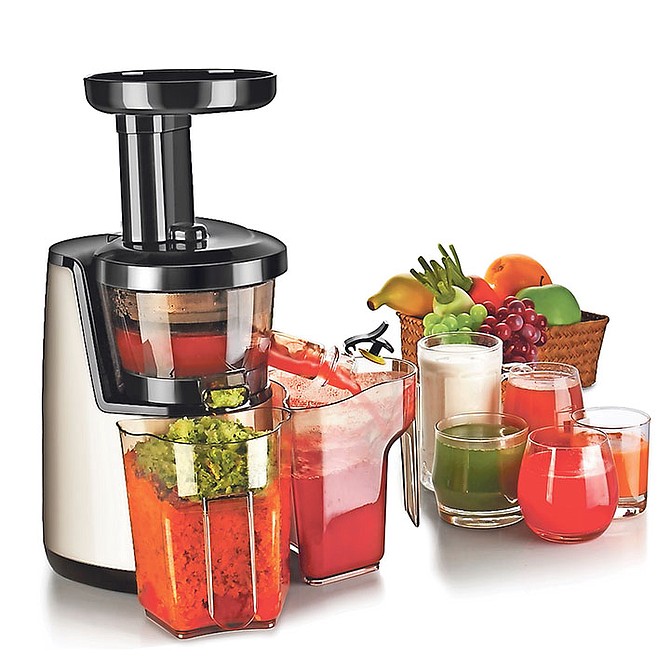 Juicer machines like this Flexzion Cold Press preserve the nutrients in fruit and vegetables.
Stories this photo appears in:

A local certified health coach is commending the government for its decision to ban sugary drinks at public healthcare facilities and schools as of December 1. She also hopes the Ministry of Health takes it a step further by replacing the sugary drink options with fresh, nutritious juices that have health benefits.